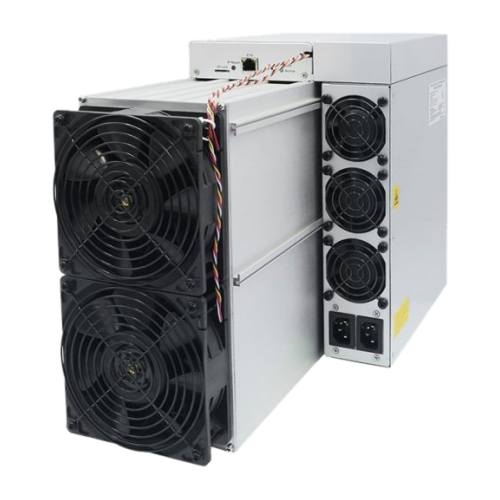 The Antminer E9 Pro, it mines 3.78 GH/s on the Ethash algorithm and uses 2200W.
Warning! The Bitmain Antminer E9 Pro firmware does not support NiceHash, dual mining or other custom pools and does not have any custom firmware (yet).
Machine Description
About the Bitmain Antminer E9 Pro

Bitmain has developed a miner that is capable of mining Ethereum based currencies in an effective manner. This miner supports 2 different algorithms, the Ethash and the Etchash algorithm. That's a lot of weight to carry when you realize how lucrative most of these alternative cryptocurrencies are, even after the Ethereum Merge. Among the different currencies now in circulation, mining Ethereum Classic and Ethereum POW are among the more lucrative options. You can switch the machine between the Ethash and Etchash algorithm by upgrading its firmware available from the Bitmain Website.



Efficiency of the Antminer E9 Pro

The E9 Pro 3.68 Bitmain miner boasts an impressive efficiency rating of 0.598 joules per gigahash (J/Gh). This high efficiency allows for faster and easier solving of blocks. The miner's maximum power consumption of 2200 watts provides ample mining power to tackle these blocks, giving the miner an advantage over others on the network.

However, it's important to note that such high-power consumption also results in a daily electricity expense. Despite this, the E9 Pro 3.68 Bitmain miner's efficiency ensures that the daily electricity cost is only between $3 and $6.



Good to know about the Antminer E9 Pro

To maximize the performance of the miner, it's important to adhere to the manufacturer's guidelines regarding humidity and temperature. Overheating the miner can decrease its lifespan and lower its efficiency.

Additionally, as the miner can be quite noisy, it's crucial to control noise levels, particularly when mining at home. The miner's maximum noise level is 75 decibels, which can be disruptive and uncomfortable to live with.

This miner will work on 110v if you put it on a separate breaker but 220v is definitely reccomended!
Historical Antminer E9 Pro Prices (Excluding Shipping)

* Shows price history for the last 180 days on the 3.78 GH/s model
Device Specifications