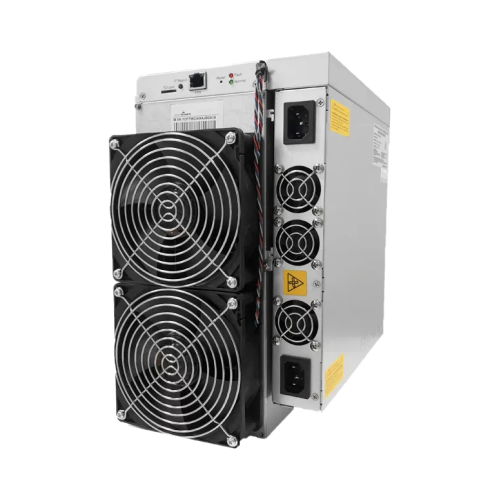 The Antminer L7, it mines 9.5 GH/s on the Scrypt algorithm and uses 3425W.
Daily Mining Revenue For The Antminer L7
Power usage per day at $ / kWh
Payback time with this power price
$ 5.75
423 Days
Machine Description
About the Bitmain Antminer L7

Antminer L7 is a state-of-the-art ASIC miner that has been designed for the efficient mining of Litecoin and Dogecoin. It offers a powerful solution for Scrypt-based cryptocurrency mining, including Verge, DigiByte, Netcoin, and others. In this article, we will take a closer look at Antminer L7 and its features.


A Closer Look

The Bitmain Antminer L7 is a sleek and compact device that measures 400mm x 195.5mm x 290mm. It has a bare metal weight of 13.12kg and a machine weight of 14.82kg. The miner features a robust cooling system, which includes 4 powerful fans that provide optimal cooling for the device, even during heavy use. Additionally, it has an Ethernet port for network connection.


Hash Rate of the Antminer L7

The L7 has a maximum hash rate of 9.5 TH/s (9500 ± 3%). It can mine Litecoin and Dogecoin at a much faster rate than traditional mining equipment, which means that miners can generate higher profits in a shorter amount of time. The device has four operating modes, each with a different hash rate, enabling users to optimize their mining performance based on their specific needs.


Efficiency of the Antminer L7

The Antminer L7 has a remarkable energy efficiency ratio of 0.36 ± 10% J/TH at 25°C, which makes it one of the most energy-efficient ASIC miners on the market. This means that it consumes less power while mining, thereby reducing energy costs significantly.

A 220v electricity setup with a powerful breaker is definitely reccomended!
Historical Antminer L7 Prices (Excluding Shipping)

* Shows price history for the last 180 days on the 9.5 GH/s model
Device Specifications